Our highlight at the AppManagEvent: EasyPack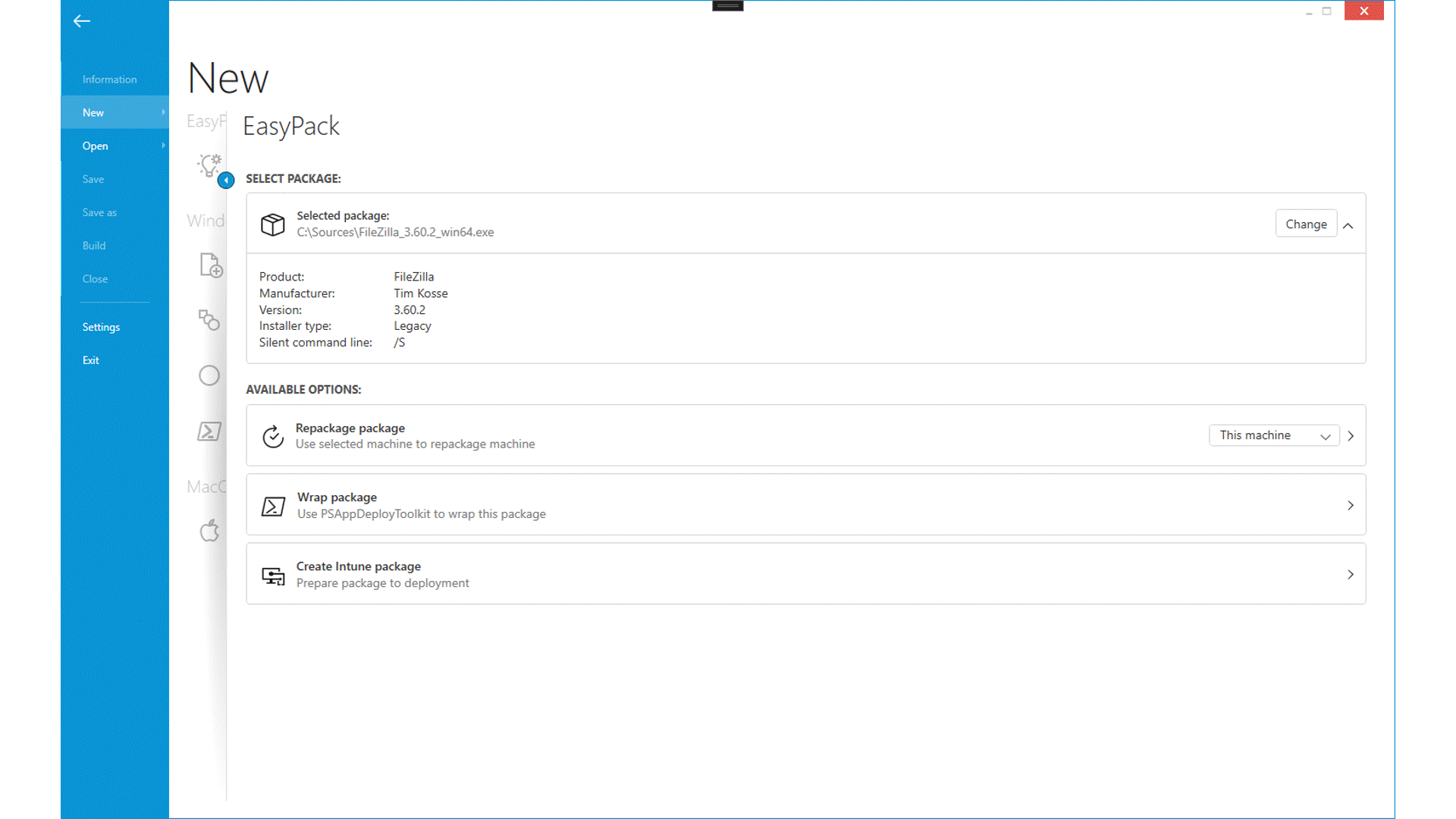 Sound familiar? New day, new challenges. Yet another software package needs to be created for your classic, virtual, or InTune deployment. Figuring out the project requirements, target setup, silent deployment options, and checking for available sources is time consuming and error prone. You have a lot of work to do before you can start working.
EasyPack does the work for you. With its intelligent wizards, EasyPack guides you through all of the packaging processes, making packaging easy and intuitive. EasyPack shows you all of the available packaging options, helps you find available virtual machines, and allows you to create packages in standard formats such as MSI, MSIX or Intune in just a few clicks.